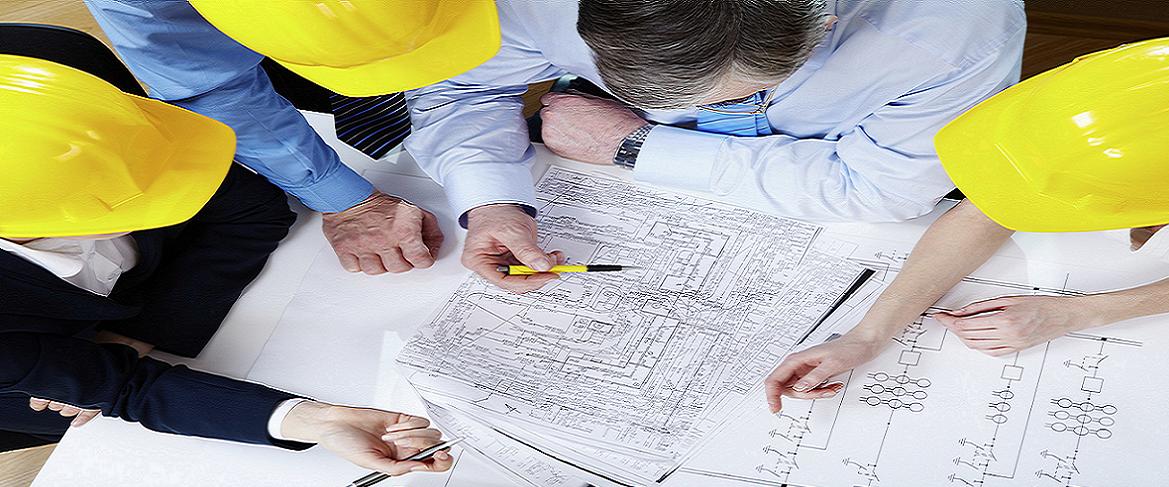 HVAC Consultancy & Design
Top HVAC Consultants & Engineers India
Global AC System Jsr Pvt. Ltd. - Leading HVAC Contractor in Eastern India
Global AC System is leading HVAC Company taking care of HVAC Turnkey Projects. We do HVAC Consultancy & Design as per ASHRAE guidelines to deliver project as a result of our detailed and fine engineering. All our HVAC Consultants are expert, professional and certified with more than 20 years experience. We are technically very competent to design any kind of project where conditions are different from nominal human comfort air conditioning. Please check some of the highlights of our HVAC Consultancy job.
Building Survey & Feasibility Study
Feasibility studies are preliminary studies undertaken in the very early stage of a project. The purpose of Feasibility study is to collect the required input details from the client to do our load calculations.
Concept Design Submittal (Design Basis Report)
We will prepare and submit a report of findings with options considered, evaluation criteria, and recommendations. And we will submit Design basis report will contain all load calculation report, System selections, Advantage of proposed system, Energy saving though innovative design implementation of new technologies, Energy analysis & cost analysis.
Budgetary Proposal
Approximate budget estimation of proposed project which helps client to make their project budget.
Detail Design Development
Detail design document will contain final design basis report and final design drawings as follows:
Heating and Cooling Load Calculations:
Performing heating and cooling load calculations for all conditioned building spaces to determine the zones and capacity of the new heating, ventilation, and air conditioning. Calculations will be based on: conduction and convection heat transmission, air ventilation and infiltration, solar heat gain, maximum anticipated staff and public occupancy, existing and future equipment, machines, appliances, and other internal building heat sources. Identify and locate all of the equipment, machines, appliances, and other similar internal building heat sources on the floor plans of the building. Include their BTU ratings so they can be used for the heating and cooling load calculations and future air conditioning system balancing.
HVAC Systems selections:
The HVAC Design will comply with all applicable codes and provide a design for the air conditioning, ventilation, and controls, considering efficiencies, life cycle operating and maintenance costs, energy rebates and/or grants, costs and schedules, etc. Includes all equipment's schedules on the drawings indicating the air conditioning equipment's by symbol designation, name and estimated size or capacity in TR/BTU, GPM, gallons, etc. Include ventilation schedules for all building spaces. Indicate the location of all air conditioning equipment, all major piping, and all duct runs in the mechanical room and floors of the building.
Duct Layout/Plant Layout
The layout will be designed in such a way for maximum air distribution. We will provide a design which includes plenums, ductwork, blowers, registers, grills, diffusers, dampers, volume adjustment devices, controls, etc. And will provide for proper outside air ventilation and air change quantities for the building.
Preparation of Bill of Quantities
Final bill of quantity will contain list of item in project and its quantity as per the final design drawings.
Preparation of Material Specification
Material specification will contain required detail of a material / equipment by the design, construction and performance of all listed item in BOQ.
Preparation of Tender Document
Tender document is final document issued to the specified contractor which contains all below three documents
* Tender Drawings
* Tender Bill of quantity
* Tender specification (will contain scope of work, approved makes and material specification)
Approval of all Data Sheets & Technical submittal
Verification of contractor construction document (like equipment technical data sheet, GA drawings, equipment performance curve) and construction drawings and approving the same.
Construction and Commissioning Management
Verification of project schedule, inspection of supplied equipment's, inspection of work quality and final verification of equipment commissioning report and approving the same.
Get in touch for advice on HVAC Design and Consultancy (+91-9471129415, +91-9471127774)
Send Query